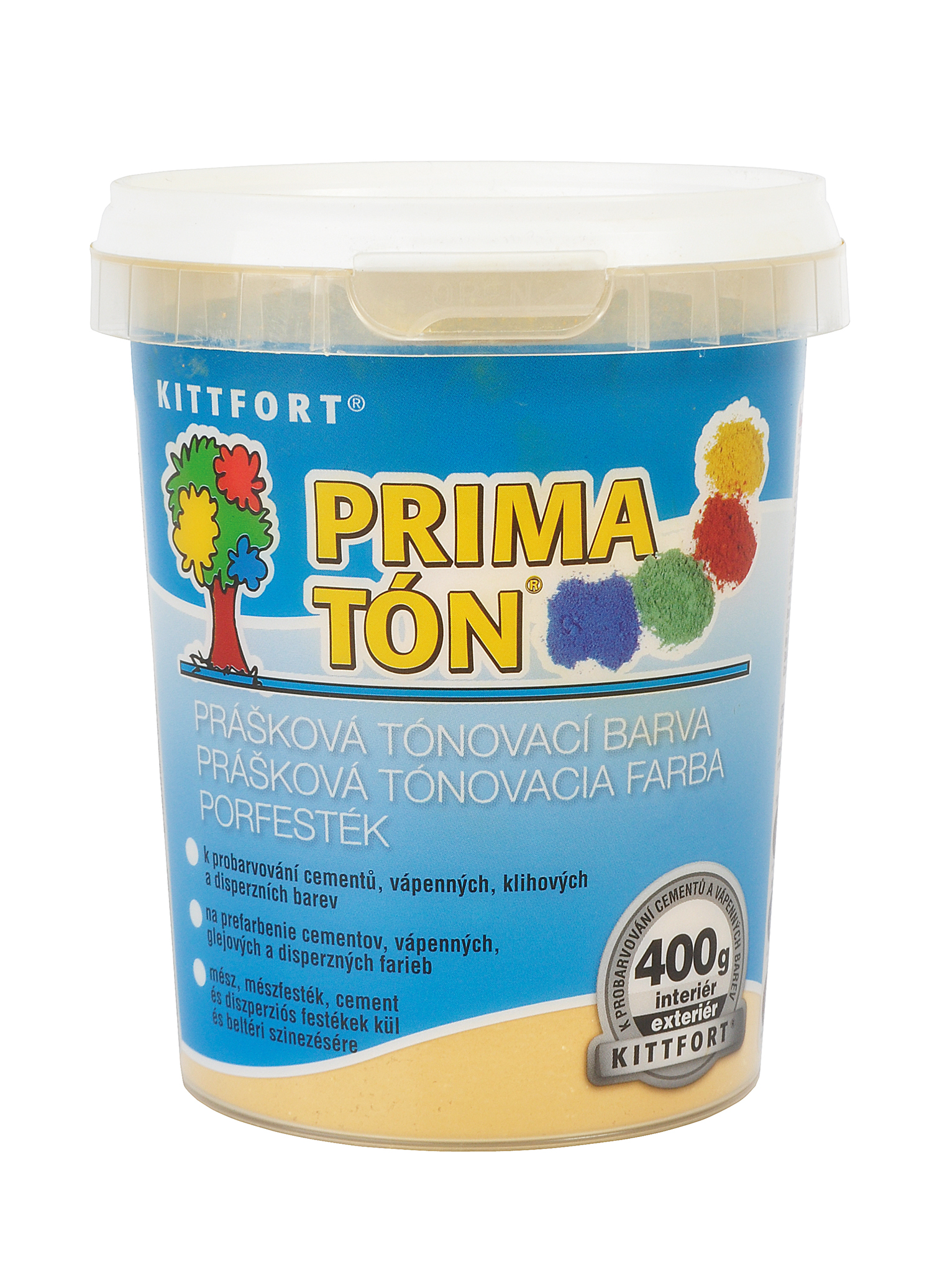 Note: Color shades in thumbnails may differ from the actual ones. Their intensity depends on the type and setting of the monitor and ambient light. We therefore recommend visiting the nearest store with our products and checking the shade on the printed swatch.
PRIMATON® Powdered tinting concentrate
A powdered tinting concentrate made from light-stable pigments formulated for a tinting of cements and lime, glue and dispersive emulsions for interior and exterior use. Maximum quantity of tinting concentrates used in painting emulsions is 5%. Individual shades are mutually mixable in any ratio. Tinting of cements, concrete mixtures, scraped finishes and colouring of water soluble sprayed materials.